Verizon Store – Arcadia Crossing
WE DON'T WAIT FOR THE FUTURE, WE BUILD IT!
We're problem-solvers, engineers, technologists, innovators and thought-leaders.
Who did Verizon build their network for? People. Every hole dug, every wire spliced, every tower raised, it was for people who wanted to connect to other people, businesses and the world around them. And when you know people are depending on you for those connections, you do whatever it takes.
SERVICES
• Schedule an appointment.
From shopping to support, get the help you need. We recommend making an appointment so we can prioritize your visit and assist you in the best way possible.

• Support
Find the help you need with anything from billing help to device troubleshooting.

• Community
A community of customers, experts and thought leaders sharing tips, tricks and solutions.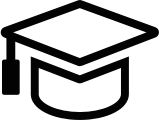 • Device Tutorials
Interactive simulators provide a visual guide and walkthrough of advanced device functionality.

• Troubleshoot your device
Our Troubleshooting Tool will help you identify, troubleshoot and fix common technical issues for a wide range of devices.
Website:

Phone:

602.952.0010

Address:

Arcadia Crossing, 2651 N 44th St, Ste 1
Phoenix, AZ 85008

Hours:

M-F: 10 am - 7 pm
Sat: 10 am - 7 pm
Sun: 11 am - 5 pm